Rating & Audit Ltd. was founded for the purpose of being able to be at the disposal of those who want to be among the best with outstanding expertise.
You need an excellent and reliable auditor if:
The annual turnover of the company is >300 on average taking the previous two years in account.
The number of employees is >50 on average taking the previous two years in account.
Applied for EU tender and thus mandatory
Public foundation
Housing association
Transforming company
Planning on purchasing a company
You need due diligence
You want certainty
You finally want orderliness in your books
Expertise activity
Advice for prospective entrepreneurs
Forensic accountancy
Support for accountants and tax experts (Support)
Audit support
Firm valuation
Due diligence
For acquisition plans: review of taxation and financial accounting processes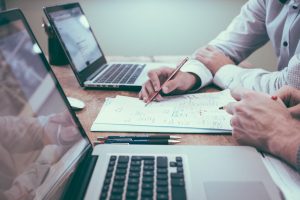 Auditing with youthful momentum
We conduct our audit with a youthful, yet high-quality corporate, IFRS and budget-certified executive auditor.
We truly close the audit with an independent auditor's report
Ideally, it means that the report is free from material error.
And you may be liberated as the closing works of a marketing year have ended.
OUR VISION: ORDERLINESS IN THE ACCOUNTING AND TAXATION OF EVERY COMPANY
WHAT DOES IT TAKE TO BE ACHIEVED?
Expertise and experience to keep you relaxed
An audit firm with an excellent tax expert so your company shall not throw away unnecessary tax money because the accountant may not be fully aware of themselves and may not be sure of the complexity of the tax maze
An auditor with a well-developed and thoroughly functioning system to save you time and support your financial economy
A correspondent auditor who speaks German and English, so that they can communicate directly with a foreign parent company and shareholders
Elegant environment and quality work, to feel the special treatment.
High expertise to get an excellent solution for your purposes
Experience with foreigners
Our references for cooperation with KPMG with Ernst & Young
Reliability, because business secrets are paramount
If your company is an:
Enterprise
Financial enterprises
Budgetary institution
Council, local government
Prepares its financial statements in accordance with IFRS
Non-profit organisation
Public foundation